What About Our Town?
The town of Kremmling, Colorado lies at the confluence of Muddy Creek and the Blue and Colorado Rivers in Grand County, about 100 miles west of Denver. In 1884, Rudolph Kremmling established a general store in the town, and as ranchers occupied the surrounding areas, more services were established in Kremmling to meet their needs. The town incorporated in 1904.
Kremmling's central location in Colorado's northern Rocky Mountains, combined with abundant recreational opportunities, excellent school system and good potential for growth, make it the perfect place to live, work and enjoy everything Colorado has to offer.
A friendly, small-town atmosphere has influenced many families and businesses to settle in Kremmling - a town where it's easy to be involved if that's what you want and just as easy to "get away from it all" in the thousands of acres of Bureau of Land management and U.S. Forest Service land surrounding Kremmling. Just a two hour drive from Denver, Kremmling has easy access to every need.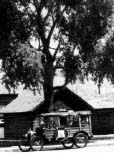 Residential Options
The Kremmling housing selection offers enough variety and price range to satisfy just about everyone. Single family detached homes, mobile home parks, senior citizen housing, apartment houses and rental homes are all available in Kremmling at varying prices.
The majority of Kremmling residents live in single family dwellings. Local realtors have purchasing and rental information for in-town properties and apartments as well as rural mountain homes and acreages.
The beautiful new Cliffview Assisted Living Center offers qualifying senior citizens apartment living complete with security and assistance with daily living needs.
Elevation & Climate
At an elevation of 7,364 feet, Kremmling averages 11 inches of annual precipitation including rain and snow. In January, the maximum mean temperature is 29 degrees, warming to 82 degrees in July.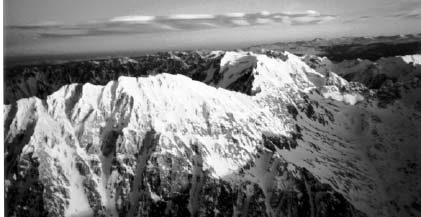 Transportation Facilities
Kremmling's location on major highways has made delivery and shipment of goods to and from the town a matter of routine. The town is located at the junction of Colorado Highway 9 and U.S. Highway 40. Interstate 70 lies 38 miles south on Highway 9. The following table lists the mileage to other areas in Colorado.
Miles
To Denver (via Hwy 9 to I-70) 100
To Denver (via Hwy 40) 115
To Dillon 43
To Glenwood Springs 85
To Grand Junction 175
To Steamboat Springs 53
Let's Ski!!
· SilverCreek - 31 miles
· Winter Park / Mary Jane - 49 miles
· Steamboat Springs - 53 miles
· Keystone - 46 miles
· Breckenridge - 51 miles
· A-Basin - 49 miles
· Copper Mountain - 48 miles
· Vail - 70 miles
· Loveland - 49 miles
· Snow Mountain Ranch - 37 miles
· Latigo Ranch - 17 miles
· Devil's Thumb Ranch - 41 miles
Rail
Kremmling has excellent freight facilities, including sidings and loading facilities. The railroad connects with Denver (east) and Steamboat Springs, Craig, Grand Junction and Salt Lake City (west). Passenger service is available via Amtrak from nearby Granby.
Air
The Kremmling airport has a 5,500 X 75 foot lighted and paved runway at an elevation of 7,410 feet. The airport is instrument rated and serviced by a VOR and DME. A full service FBO offers major aircraft maintenance, self service jet and aviation fuel 24 hours daily, hangar storage and mountain flight instruction. The airport services light, single-engine planes as well as corporate jets. Rental cars are available.
Ground
Federal Express, United Parcel Service (UPS) and other truck lines provide freight delivery to the Kremmling area. The Greyhound bus line provides two daily stops for passengers both east and west bound.
Communication
U.S. West Communications and AT&T provide modern digital lines and telecommunications. There is also a 911 Emergency system and the entire county is on a free local call network. Kremmling is serviced by a modern cable TV system and also has a weekly newspaper, the Middle Park Times with a circulation of 1,500. The Denver Post is also available on a daily basis.